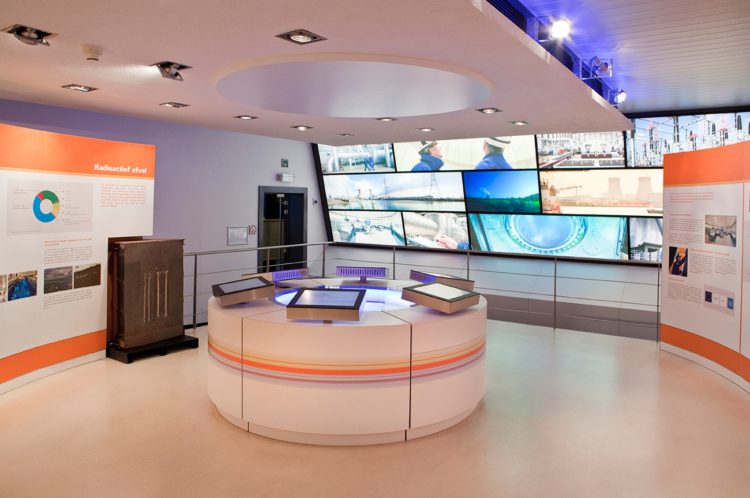 Nuclear Multi-user Quiz
Doel is Antwerp's powerhouse: the nuclear power plant chain-reacts up to 21 billion KWh a year. That's 21 with nine zeros. Or just about enough to power a third of the country.
There's a visitor's centre on site where people can learn all kinds of mind-blowing facts and figures like the one above. We were asked to make learning easier (and more fun) with some sort of game.
I developed a cool quiz around the facts and figures of the power plant. On six linked touch-screen computers and a big screen, visitors can challenge each other on their knowledge of the plant. If you plan to go there: the towers are some 170 meters high. We took care of the concept and the software, and we hooked up the computers and the screen as well.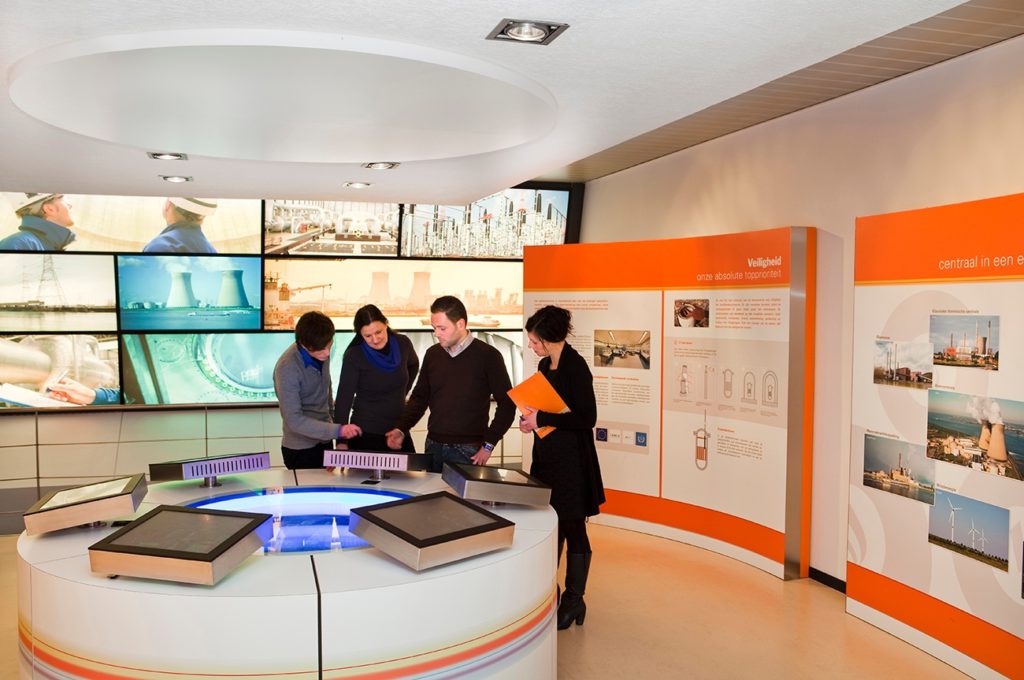 Made at GRIN as partner of GRIGRI