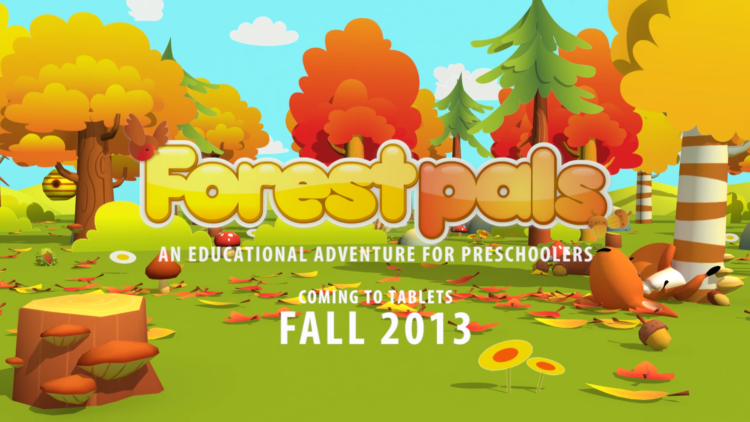 ForestPals
On ForestPals.com, toddlers and preschoolers can discover fun, enriching exercises, games and creative applications in a meaningful and educational environment. Thanks to their ease of use, the games are a perfect fit both for a school and a home environment. Little adventurers can play online for free or have their parents buy the tablet app.

Intuitive gameplay
The games on ForestPals.com are made for and tested by toddlers. We strive to make everything as easy to use as possible. All buttons are designed to be clear, cheerful and inviting to kids. The actions required to play our games are intuitive and are always illustrated with basic instructions on how to carry them out. All games are designed to work with standard mouse or touchscreen interface.

Educational
Games on ForestPals.com have educational value, providing reliable preparation and guidance for primary school. The nature inspired content will teach children about the four seasons, the weather, animals and plants. Coming in contact with letters, words and numbers, provides them with an initial understanding of language and math.

Creativity
ForestPals.com contains several levels that allow youngsters to easily unleash their creativity. Level objectives range from making collages to tracing and coloring pictures. Most of these creations can also be saved and printed afterwards. The games stimulate visual creativity and challenge children to think creatively when solving puzzles and various quests.

Safe
Security is essential when it comes to your adventurous kids. Therefore, each of our games was approved by teachers and educators before being published. Each chapter is opened in a fullscreen mode, which provides a safe environment where other icons and programs stay hidden until you exit by pressing STOP or ESCAPE.
Leuke review: