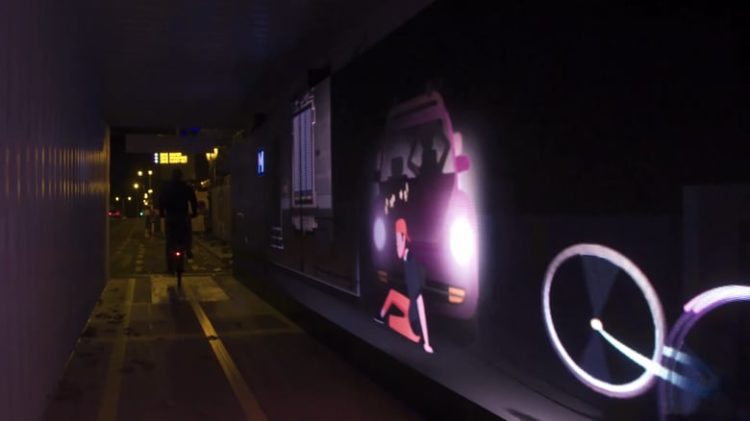 Brussels Bike Light Lane
Interactive installation by Beyond.io
The Bike Light Lane allows the cyclists to test and see the importance of a bicycle light for themselves, even in bright daylight. We used two re-purposed shipping containers as a tunnel into which the bike lane was rerouted.
The cyclists entering this special "Bike Light Lane" would cycle along a 24 meter long, 2 meters high LED wall (2,5 million pixels!). Our sensor setup tracks each bike from the moment it enters the tunnel. On the screen your "buddy" appears on his bike and joins you at the same speed in his virtual version of Brussels. Suddenly, another cyclist, without a bike light appears out of nowhere and wizzes past! Soon enough the catastrophic results of his invisibility are shown: he was hit by a car and is sitting on the pavement…dazed and full of regrets.
I was happy to provide game-technical assistance in the creation of this installation.